I can't believe that Black Friday is this week! This year feels like it has flown by. I am in full holiday cheer planning mode, which also means I'm thinking about what gifts to get my kids. Babies are so hard to buy for when it comes to the holidays. They really won't remember if they get anything or not, but my mom guilt won't let me not get her something. Here are 12 great gift ideas for babies from newborn to 1 year.
0-6 Months
Jelly Cat Stuffed Animals : My daughters have more stuffed animals than they know what to do with, but I am such a sucker for these! Jellycat stuffed animals are so freaking soft. They have so many options, like little soothers, cute crazy animals and of course giant unicorns. They are a great gift that babies will love more and more as they grow up, and you will have the sweet memories of picking it out for their first Christmas.
Lovevery Play Gym : This play gym is listed under the 0-6 month age group, but really this could be used all the way from 0-12 months+. It has 24 different stage based activities in addition to a high-contrast sensory ball, wood batting toys, teethers, and learning cards. It's got cute bright colors and is made of 100% baby-safe materials.
Slumberkins : Both of my girls have Slumberkins. I love them. I have also given them as gifts at many baby showers. They are so sweet and soft, and I am partial to them because they were started by 2 women in Portland! They have come out with so many new and adorable critters. Each one also has its own intention, and can come with a little book that helps teach that intention to your little one. They cover a popular intentions like relaxation, self-esteem, mindfulness, stress-relief, authenticity, grief & loss, and so much more. I seriously love this company.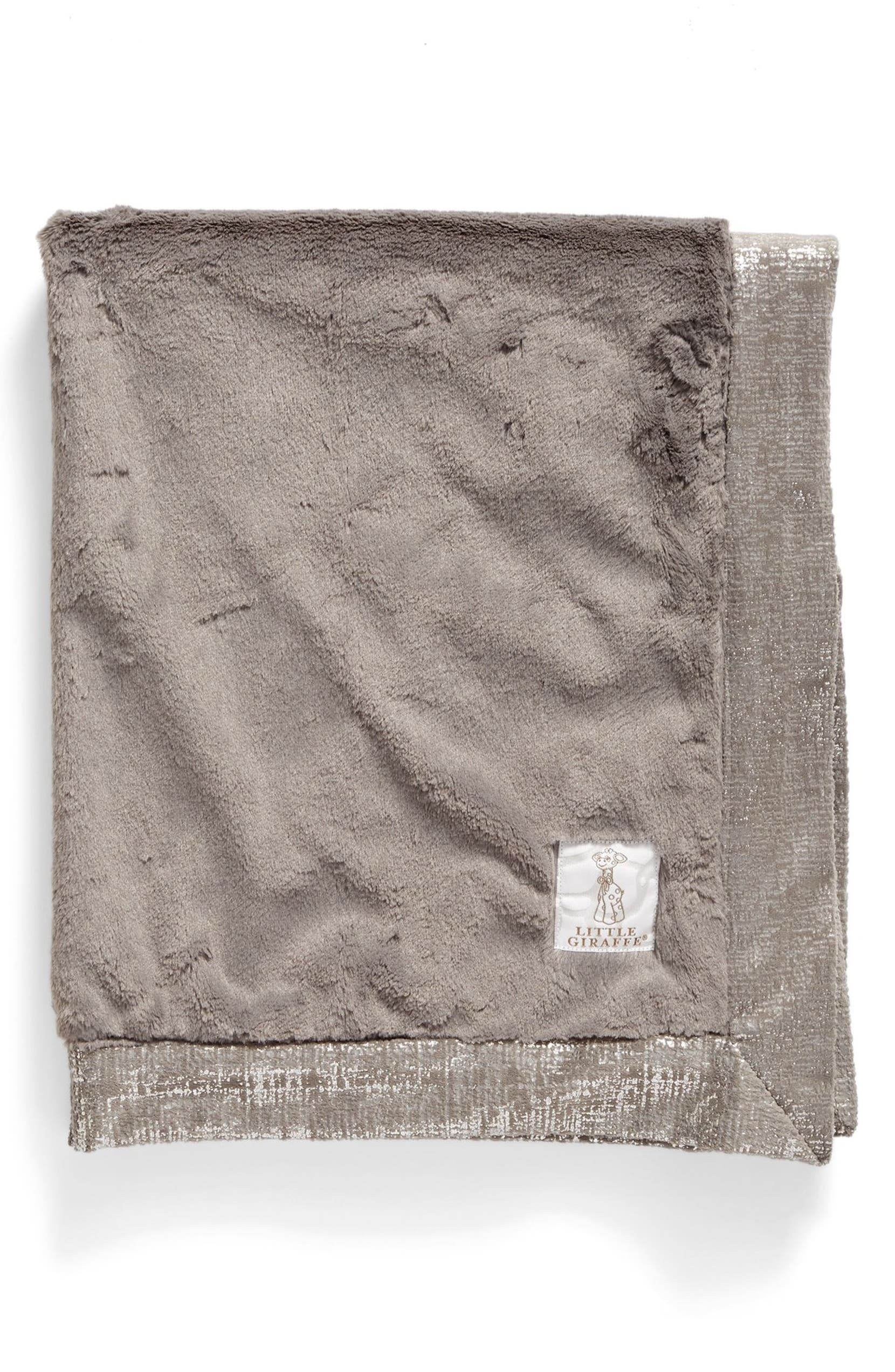 A Super Soft Blanket : Ok, we probably have dozens of soft baby/toddler blankets in this house, but I am such a sucker for a soft cozy blanket and oh man are they some great choices out there. I love Little Giraffe's Luxe blankets to use in the stroller or wagon, but they also have sweet little security blankets. If you want a more budget friendly option Saranoni blankets are just as amazing as Little Giraffe for almost half the cost. You could also kill 2 birds with one stone and get a baby set by Ugg that has little booties and a soft winter white blankie.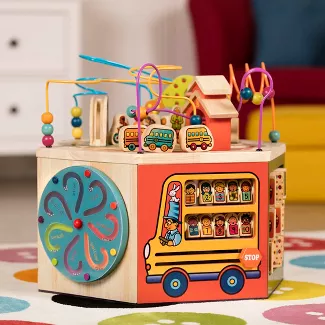 B. Toys Youniversity : This is actually something that will be popping up under our tree this year. Reagan will be almost 11 months at Christmas and we don't have a ton of things for her to pull up on or keep her interest while standing. This is perfect because it has a ton of activities that will entertain her well in to the toddler years, and it will help her practice standing!
Wee Gallery Crinkle Toy : These crinkle toys are so great for the early months and are great in the car as your baby gets older. The high-contrast black and white is especially great to encourage the visual stimulation and develop eyesight in newborns since their retina isn't fully developed yet!
6- 12 Months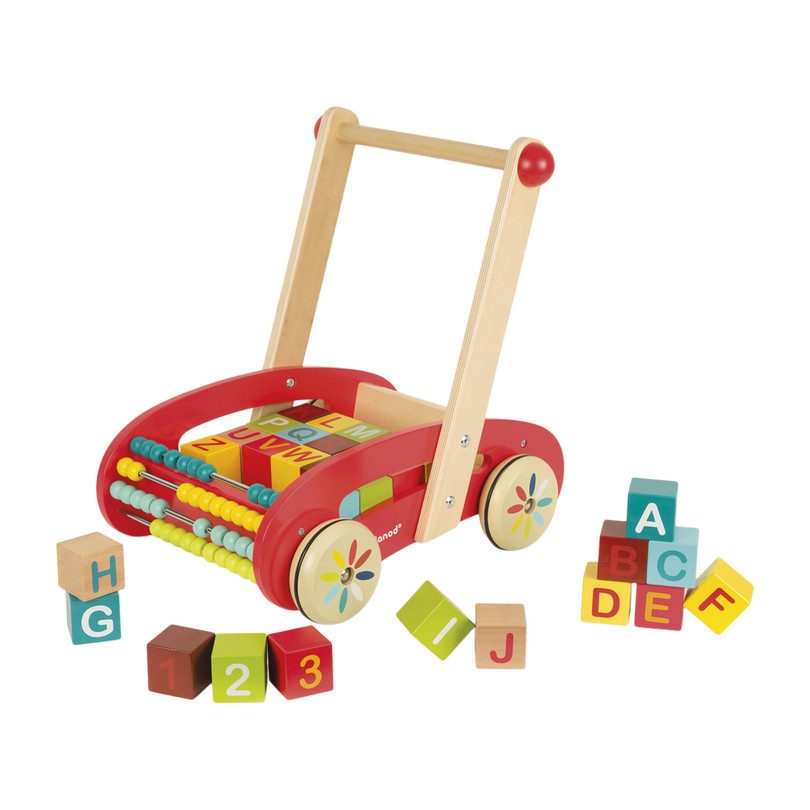 Activity Walker : These are seriously so great for new walkers and almost walkers! We have this adorable Janod puppy one that Peyton's Aunt & Uncle got her for Christmas when she was little and not only does she still play with it at 3.5 years old, but Reagan now loves using it to pull up on and attempt her wobbly little steps with. There are so many other cool options out now too. The one shown above is also Janod and comes with letter & number blocks, there is also a really cool one by Hape that has attached knobs & gears, and there are some that are more like rollers like this one with little "woodpeckers" that peck as the kids walk!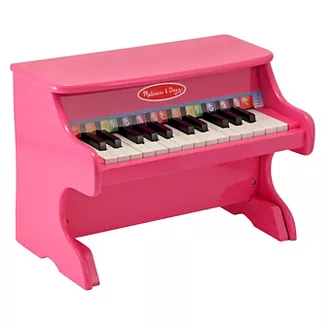 Baby Piano : Ok, technically these is supposed to be for 3-5 year olds but do yourself a favor and get this for your music loving 9 months + baby! We have one for Peyton, I think we got it for her second Christmas, and oh man does Reagan love it! She will crawl across our play room to get to the piano and entertain herself for the better part of 30 minutes pounding on the keys. We have the pink Melissa & Doug one because 2 girls, but they also have a mini grand piano! Janod also has options in standard and mini-grand with a really fun pattern on them.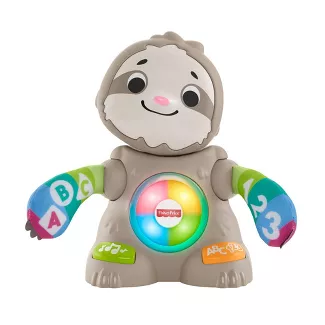 Fischer-Price Linkimals : Peyton has picked out this cute sloth as what she wants to give her little sister for Christmas. She looked through the Amazon toy guide and told me "Reagan can have this one for Christmas!" We went in to Target to confirm that this is the gift she wants to give her little sis and she is so excited to play with her and teach her the colors and letters! They link up & interact with some other animals too like this pull-along hedgehog, and this musical moose,
Skip-Hop Explore & More Crawl Bee : I have seen this toy so many times while grabbing baby essentials from Target, and each time it comes so close to jumping in my cart. This is so cute for a baby that is learning how to crawl or needs some encouragement to start moving more! The little bee also can be removed and has rubberized wings and antennae for teething.
A Puzzle : This is the perfect age for a puzzle, and these puzzles are ideal for infants. The pieces are large but still encourage the use of fine motor skills to grab, and it will continue to encourage problem solving as your baby learns how to actually work on finding the right spot for the shapes.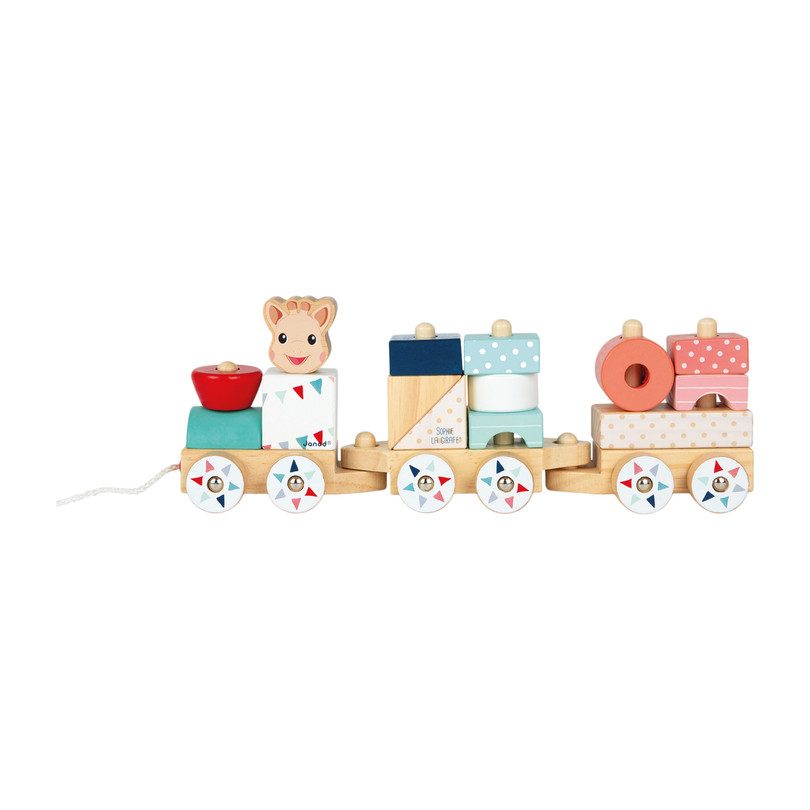 Pull-Along Train Stacker : Sophie the Giraffe is still one of the most popular gifts at baby showers and for new babies, this cute little train lets your little ones enjoy Sophie well past their need for a teether. This is a great gift that encourages both motor skills (stacking) and walking/crawling (pulling the train).
Hopefully this list at least sparks some ideas for you, or maybe helps you check off those last few special little ones this Christmas! I will also be sharing gift guides for 12-24 month olds, 2-4 year olds, and stocking stuffers!
Let me know if there are any other gift suggestions you're looking for!